13th Beach Golf Links is the ideal location for your Corporate Golf Event.
13th Beach Golf Links offers a variety of options to tailor your golf day to suit your needs. Our experienced staff manage all aspects of your event including registration, pre-golf briefing, competitions, results, prizes, signage and presentations. With 45 holes of golf to choose from, we have the capacity to manage all group sizes, regardless of numbers. We look forward to working with you to deliver an exceptional experience for you and your guests.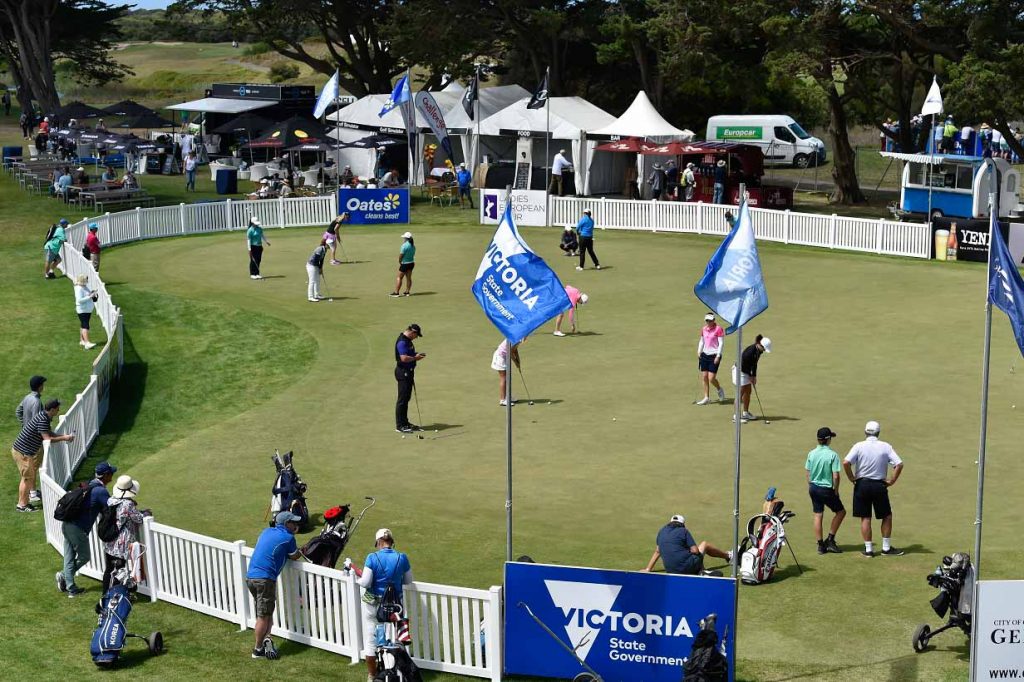 Since 2013 we have hosted the Vic Open with many talented golfers starting their professional golfing journey at 13th Beach, including both Minjee and Min Woo Lee who both won their first major tournament at the Vic Open.
Each year some of the world's best talent is challenged by both of our courses. All rounds of the Championship see alternate groups of men's and women's players making up with field. The tournament culminates with the leading group of men and leading group of women following each other onto the 18th hole to compete for the Championship and equal prize money on Sunday.
For a site visit or for any further information on Corporate Golf, please email Clubhoouse Manager, Daniel Carty, [email protected]
The many health benefits of golf have come to light throughout the Pandemic and memberships have never been more popular.
A waitlist currently is in place for Leased Memberships. A great way to join the Club without delay is to become a Shareholder.
Please call our membership team on (03) 5254 2922 or email [email protected] for more information.